TOURS
CASCADA Tours
Here you can find information about past and planned CASCADA tours. If you want to take part in a tour with your CASCADA, you can contact me by e-mail, via the CASCADA forum, or via the Facebook groups.

  Info(at)PIMPmyCASCADA.de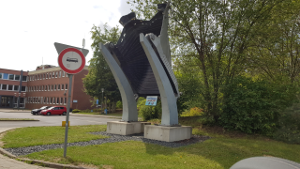 © PIMPmyCASCADA 2019 Lignite open pit mining Garzweiler
Garzweiler 2020 / 2021
Dear CASCADA friends, for our and our relatives' protection, I have decided to cancel the tour after a long struggle with a heavy heart. Also the fact that parts of the tour lead through the heavily affected district of Heinsberg strengthened my decision. The difficult situation in the hotel and catering industry made me hesitate for a long time. Curfews and entry bans don't allow every one of you to participa. Also the fact that parts of the tour lead through the heavily affected district of Heinsberg strengthened my decision. As we all can't estimate when the situation will normalize again, I plan to postpone the tour to 08 May 2021. You are welcome to register already. I will inform you here in time. Please have understanding for this decision. During this time, my thanks go to all those who stay at home and to all those who support us with their work. Sunny greetings and STAY HEALTHY, see you... 2020-03-27
The tour goes to the Rhenish brown coal mining area. The trip in the opencast mine is carried out with an off-road bus. Since the capacities are very limited in this respect, the trip with the off-road bus to the opencast mine will be limited to 39 people.
Minimum age is 10 years, dogs are not allowed..
I will organize the tour in such a way that I want with those who can or will not participate in the exploration of the mine, (for example, dog owners) a small tour to the viewpoint Jüchen etc. will make. This also means for those who still want to take part in the tour, just let me know. I have already created a list of participants and reserve the right to do so, not to register those who have already taken part in the 2017 tour for the open pit tour. I hope you understand that. It would be nice if you let me know how many people you have and if you would like to have breakfast or dinner. I will update the list of participants and the schedule from time to time.
The indicated times are rough guide values and partly, as described above, not yet confirmed.

Here is a small selection of hotels. The first ones are near the first meeting point. I've picked out some in the bigger area. The old town of Mönchengladbach can be reached on foot from Leonardo and the first meeting point is about 15 minutes away. The second meeting point can be reached from Düsseldorf in a good 35 minutes. The hotels are not rated by me.
I am looking forward to the participants from
Germany
Bergheim, Berlin, Dackenheim, Dinslaken, Erckrath, Erding, Fürth, Haan, Hamburg, Havixbeck, Köln, Korb, Krefeld, Lambrecht, Langenfeld, Lünen, Marienfeld, Mönchengladbach, Mülheim, Neuss, Nordkirchen, Nümbrecht, Ratingen, Rheinbach, Selm, Stadtkyll, Ulm, Viersen ...
Austria
Neumarkt
Belgium
Italy
Netherlands
United Kingdom
Kent
Highlights
Meeting place 1
Departure approx 7:30 a.m. Mönchengladbach Odenkirchener Straße 201 Parking place NEW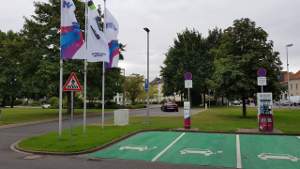 Meeting place 2 breakfast
from 8:00 o'clock breakfast at the Jedermann (10.50 euros per person) Please let me know how many people will be attending for the reservation. Grevenbroich Elfgener Dorfstraße 1 ADAC driving safety center departure approx 9:00 a.m.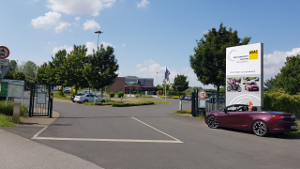 Meeting place 3 opencast mine Garzweiler
from 9:00 am meeting of all participants Grevenbroich Ertstraße 111 parking place RWE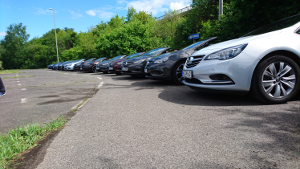 Opencast mine view
9:30-10:00 o'clock Introduction in the Info-Center 12:00-12:00 o'clock driving in the Garzweiler opencast mine with off-road bus RWE Info-Center opencast mine Garzweiler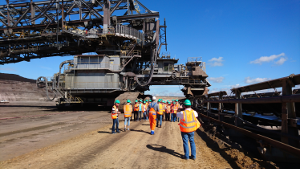 Replacement tour / round trip
9:30-12:00 o'clock Vollrather Höhe Viewpoint Hochneukirch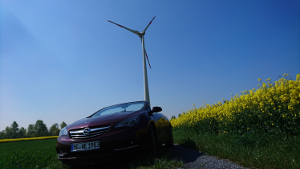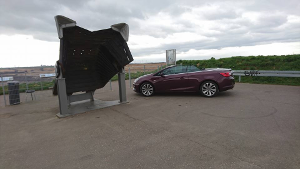 Mining areas / resettlement areas
Viewpoint Jackerath Sywalk Mining areas / resettlement areas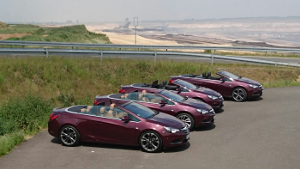 Opencast mine Hambach
Historical milestones Opencast mine Hambach Hambach forest
Castle Paffendorf
Power plant Neurath Castle Paffendorf Brasserie Castle Paffendorf
Permanent exhibition about the Rhenish lignite industry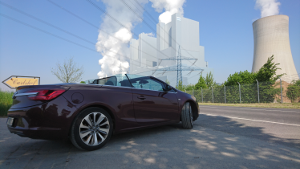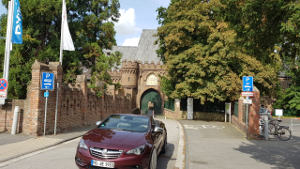 Tüschenbroicher Mill
Tüschenbroicher Mill approx 16:30 o'clock Wegberg Zur Ulrichskapelle 1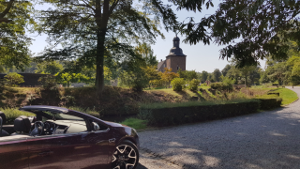 Closing / Dinner
Cafe del Sol approx 19:30 o'clock Mönchengladbach Reststrauch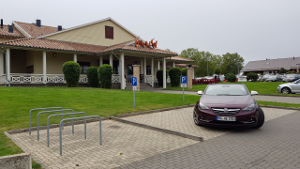 Map
Participants
Breakfast
Open pit tour
Replacement tour
Closing / Dinner
60
34
39
26
37
open pit tour max. 39 persons
1
Elke and Werner
2
2
1
1
2
2
Harald
1
---
1
---
1
3
Sandra and Werner
2
---
2
---
2
4
Anita and Gerald
2
2
2
---
2
5
Gabi and Achim
2
2
2
---
2
6
Anuschka and Sascha
2
---
2
---
2
7
Silke and Joachim
2
2
2
---
2
8
Johanna and Jörg
2
2
2
---
2
9
Angela and Harry
2
2
2
---
2
10
Andrea and Axel
2
2
2
---
2
11
Andrea and Norbert
2
2
2
---
2
12
Sigrid and ?
2
?
2
---
?
13
Sandra and ?
2
?
2
---
?
14
Sabine and Frank
2
?
2
---
?
15
Wolfgang
?
?
2
---
?
16
? and Wanda
2
2
2
---
2
17
Marion and Frank
2
2
2
---
2
18
Monika and Günter
2
2
---
2
2
Round trip during the open pit tour
19
Tobi
1
?
---
1
?
20
Petra and Martin
2
2
---
2
2
21
Heike and Uwe
2
2
---
2
---
22
Kerstin and Martin
2
2
---
2
?
23
? and Mick Ja
2
?
---
2
?
24
Kerstin and ?
2
?
---
2
?
25
Elke and Dieter and Monty
2
2
---
2
2
26
? and Giovanni
2
?
---
2
?
27
Tina and ?
2
?
---
2
?
28
Martina and Bethold
2
0
---
2
2
29
? and Dirk
2
?
---
2
?
30
Verena and Sven
2
2
---
2
2
31
Dagmar and Ansgar
2
2
---
2
2
Participants from 2020 who have not yet registered for 2021
Steffi and Knud
2
2
2
---
2
? and Michael
2
?
2
---
?
Yvonne and ?
2
?
2
---
?
Beate and ?
2
?
2
---
?
? and Detlef
2
?
2
---
?
Birgitt and Guido
2
?
2
---
?
Ina and Hans-Willi
2
?
2
---
?
Jeannette and Dirk
2
?
---
2
?
Petra and Bernd
2
2
---
2
2
© PIMPmyCASCADA last update 2020-04-02